Mar 25, 2020
Innovo Technology Solutions joins the MuleSoft Partner Program to deliver on-premise and cloud integration solutions to customers across Australia.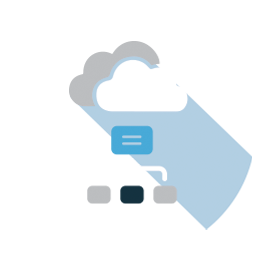 Sydney, 25th March 2020  Innovo Technology Solutions, a testing and software development consultancy, has today announced its partnership with MuleSoft to provide consulting services for MuleSoft's Anypoint Platform™. Anypoint Platform unlocks the power of API-led connectivity, enabling organizations to connect apps, data and devices more rapidly and efficiently.
MuleSoft provides the leading platform for building application networks. Innovo Technology Solutions' implementation expertise and industry knowledge, coupled with MuleSoft's technology, gives clients the support and tools they need to harness the rapidly growing number of apps and data sources. With Anypoint Platform, organizations can unlock new revenue channels, improve customer experiences and drive innovation.
"With the rise of cloud enablement and digital transformations, the need for connected systems across legacy and digital apps is crucial now more than ever. To successfully transform, build and operate a digital environment, Australian enterprises need future-proofed development, testing and integration capabilities," said Nick Finlayson, Director and Co-Founder, Innovo Technology Solutions.
"By partnering with MuleSoft, the Innovo service team are able to offer integrated software development and testing services, as well as secure data transfer for critical and non-mission critical data that moves in-between legacy and digital applications. Our partnership with MuleSoft increases integration capability between environments and while benefiting the organisation from an operational standpoint."
With a team of over 50 technology specialists across Australia and overseas, the Innovo team has seen major advances in software development and testing. The team incorporates the latest and most innovative technology in their projects, while implementing devOps methodology and agile practises.
"We were attracted to the MuleSoft value proposition due to their focus on cloud integration and connectivity of SaaS applications. The flexibility of the API-led approach to connectivity in Anypoint Platform enables our customers to address the historical challenges of secure data integration in a quick and simple way. When we apply this to our customer sites, it allows them to focus more on their business and get more out of their technology investments." comments Finlayson.
"As an organisation, we know that understanding and implementing an efficient software and integration system is not just about the technology. Installing a tool can get you quick wins, but an efficient program is continuously improved and matured to ensure lasting success. We value the MuleSoft technology because it allows us to design and implement future-proofed and flexible software solutions that can scale, and transform, should requirements change."
"Further to this, we have realised that the problem often involves more than one technology, for example many clients have thousands of applications in their enterprise network, but lack harnessing the full power of these investments because they're not integrated. With a simple API-centric solution that is overlayed by efficient software and testing, we are able to bring these disparate applications together to improve efficiency."
"Our customer base in this area is growing and we're consistently processing and understanding our customers want to use, protect and maximise their technology investments.  With the best of breed technology in our solutions, including MuleSoft, we're confident that we'll deliver major digital transformation projects on time and on budget." concludes Finlayson.
"With the explosion of disparate technologies today, connecting them all quickly and efficiently is the key to gaining a competitive edge. Through its partnership with MuleSoft, Innovo Technology Solutions is enabling its customers to create a dynamic application network to achieve their goals and accelerate their pace of business," said Brent Hayward, senior vice president of global channels and alliances, MuleSoft. "We're pleased to welcome Innovo Technology Solutions into MuleSoft's partner ecosystem and look forward to working together to deliver significant business impact to our mutual customers."
As a MuleSoft Partner, Innovo Technology Solutions helps clients address on-premises, cloud and hybrid integration use cases with scale and ease of use.
ABOUT INNOVO TECHNOLOGY SOLUTIONS:
Innovo began disrupting the software development and testing industry across Australia and New Zealand in early 2017 with a focus on providing best-of-breed technology delivered by expert Testing, DevOps and Project Management professionals. Innovo's people bring deep sector-focused knowledge to client projects, to help them mitigate risks, lower total cost of operations and open up revenue streams out of their technology investments. Innovo's agile methodologies and technology partnerships can connect customers to provide on-demand technology solutions with deep expertise and trusted delivery.