May 05, 2020
Open Banking & Australia: Taking advantage of the disruption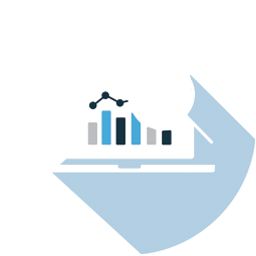 Open banking is about to reach Australia. With delays to the roll-outs and major global disruptions such as COVID-19, the kick-off pilot program is set for July 1. Without any further disruptions this means major Australian banks will be required to make customer data more readily available and easier to consume for trusted third party providers (TPPs).
Given the current market disruptions around COVID-19 and the Australian bushfires, there seems to be major barriers in the way to adoption. Amongst the chaos large banks must modernize their core legacy systems and enable a digital ecosystem around their core data to comply.
However, without compliance or modernisation, a series of trends pose serious challenges to established bank and nonbank payments organizations. Some of these include:
Technology innovations such as digital and mobile payment systems that lift customer expectations;
Upgrades in cloud infrastructures are making payments faster while converging wallets, cards and mobile payments.
The rise of fintechs and neo-banks are exerting competition and pressure on pricing including interest rates.
So how does a bank create competitive advantage in the age of major banking disruption?
Banks will require greater flexibility and agility. Not renowned for their speed-to-market, banks will need to unlock their core legacy systems and data to open up their service offering and create extra revenue streams from their customer data. Unlocking core legacy systems with a strong API layer will allow development and fintech teams to harness that data and build new service offerings quicker than any internal banking team could.
Amongst sharp business change, banks can create competitive advantage by leading with APIs and powerful integration layers that allow monolithic systems, applications and data to share information more easily. By consolidating their API strategy to maturity, banks will be able to create an open ecosystem around their products and allow fintechs to drive value from their data while clipping the ticket along the way, and offering improved customer experiences.
In this blog series we will be deep-diving into competitive advantages for banks adopting Open Banking standards. Over the next few weeks, we will be covering:
How to Enhance Service Offerings with Open Banking
How to Improve Overall Customer Engagement with Open Banking APIs
How to Increase Digital Revenue with Open Banking APIs
How to Deliver Banking-as-a-service: Open Banking Strategies with API-led Connectivity
Join us at our upcoming webinar on Open Banking & CDR in Australia: How to Capitalise on Your Technology Investments and Benefit from Compliance.
Banks and financial institutions in Australia face a looming July 1 deadline to meet Open Banking and CDR compliance legislation this year. But, when it means making a significant change to your business strategy, internal systems and technology infrastructure, Australian organisations can fall behind. In this webinar, we'll be discussing covering:
The Reality: Where Australian financial institutions stand in their open banking journeys
The Problems: What challenges they are facing
An Ideal Scenario: Critical success factors for a winning open banking strategy and implementation
The Requirements: Capabilities internal and external required to excel in open banking
Tuesday, 26th May at 1.00pm AEST
___________
About Innovo Technology & MuleSoft Open Banking Solution:
At Innovo, we're a development and software testing organisation with experience working with external standards and payments processing systems. We've recently partnered with MuleSoft to help Australian finance, insurance and superannuation organisations overcome the CDR and Open Banking challenges.
Our solution involves the application of experienced Open Banking architects and developers who work on a pre-built Innovo & MuleSoft solution that is more than just an API. With an integrated layer of people and technology, our solution is taking pre-configured and customised, and quickly deployed – allowing your business to hit regulatory deadlines and in delivering a solution which is fit-for-purpose now and scales for the future.
The platform provides API hosting, Developer self-service portal, Identity Management (including strong authentication), a testing environment that mimics production behaviour, and the ability to integrate to an internal integration bus in either on-premise or cloud environments.
The Innovo solution is built on proven market leading MuleSoft technology, with all the integration and customisation required to deliver an Open Banking solution already done for you and available OTS.