Jul 20, 2020
Open Banking; Fantasy or Reality? and who cares…..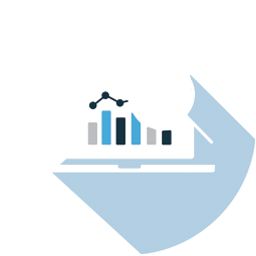 It's certainly very interesting times for Banking in Australia (and globally).
The Banks are dealing with increasing levels of Regulation and Compliance (thanks in part to the Banking Royal Commission). This compliance is the operating cost of a Banking Licence, and the bigger the bank the bigger the cost of ensuring compliance, thanks mostly to the size and complexity (and legacy) of their operations (non-compliance is becoming much more expensive also as the regulators assert their authority and as the politics of the day dictate).
Disruptive technology is continuing to change how the Banks serve customers, how they improve their internal efficiencies and reduce their cost-to-serve ratio and in turn, how they compete with new entrants/Fintechs (like the emerging neo-banks Volt, 86 400, Xinja, Up and Judo).
And then comes along Open Banking, where Regulation, Consumer Demand/Expectations and Financial Services Technology are colliding to create a perfect storm. Depending upon your point of view, you might see Open Banking as a positive step for Consumers and a good opportunity for challengers to eat into the market share of the incumbents, or you might see it as a threat to the four-pillar strategy that will slowly eat away at our very stable banking establishment which has been protected in Australia for decades.
Whichever way you see it, it's Law now and the ACCC and the Big4 have been working away for 18months to get it kicked started (officially on the 1st July without too much fanfare and no Bang!). The remainder of Australia's banks have until the 1st July 2021 to become compliant Accredited Data Holders (holders of consumer data/accounts/transactions).
The opening up of the banking services market means that Accredited parties (those that apply to become Accredited Data Recipients and then get approved/registered) can then offer banking services to the market using the Consumer Data received from the Data Holders (Banks) where the Consumer has given their Consent.
So far there have only been two organisations Accredited to be Data Recipients (ADR) being Frollo and Regional Australia Bank but we expect there to be many many more in the coming 12 months. It will be very interesting to see how this plays out and what services emerge in this competitive landscape.
For an existing bank/ADI to survive in this brave new world there are two key things to manage carefully;
• Complying with this new legislated regulation is not an option. It will be expensive if you get this wrong with large penalties hanging overhead, and even more costly is the potential Brand damage and loss of business.
• Competing in a new world where innovation is driven/demanded by Consumer demand (which is heavily influenced by Google/Facebook/Apple/Amazon). New innovative ways to engage with and serve customers, new and innovative products created through the integration of multiple specialist providers combining their unique offerings together to create products and services that appeal to certain market segments.
So, getting this right is critical, and yet not simple, however it opens up exciting opportunities for consumers and for the Financial Services providers who execute well and fast.
This is why innovo has developed the CDR Conformance Platform (CCP) which underpins the CDR Conformance Managed Service. Our CCP enables any bank (large or small) to automate your conformance validation as you develop your Open Banking infrastructure (shortening development times) and to assist you in your Compliance process as you are ready to go live and then on a continuing basis as is required by the regulation.
Reducing your Risk and Cost of Compliance is critical so that you can focus on your customers and continuing to invest in innovation and spend less on managing the process and tools involved in maintaining continuous conformance and compliance.